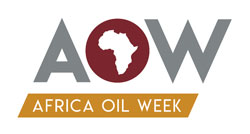 We are sorry to announce the February 2021 edition of Africa Oil Week has been cancelled due to the ongoing uncertainty caused by COVID-19. However, we are delighted to announce the event will return next year to its regular date line, 1-5 November 2021.
Bringing people together is at the heart of what we do at Africa Oil Week. However, ongoing uncertainty caused by the COVID-19 pandemic and international travel restrictions means that we can no longer be certain of delivering the event to the highest standard to which our audience is accustomed. Continue reading…
In the meantime, our team is busy working on some exciting initiatives aimed at facilitating multi-stakeholder strategic conversations and delivering world-class digital content in the months leading up to AOW in November 2021 (more details coming soon). For now, we would like to thank all those who have supported us in the last 27 years, we can't wait to see you!